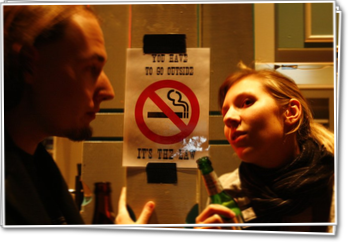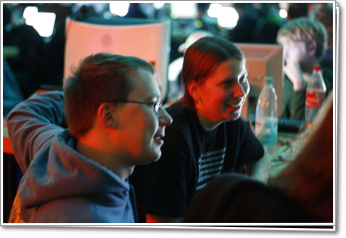 the Ultimate News Bulletin #2
23. December 2009
Compos - What's different?
Equipment: since we will use a HD-ready beamer (1280x720) this year, make sure that your demos and graphic releases match this resolution. Demos/Intros on oldschool platforms will be prerecorded and scaled to fit the max. possible resolution in 4:3 aspect ratio.
The Fixed Style Music Compo has been replaced by a Theme Remix Compo. The sample pack from the theme tune will be available over the party network.
Tracked Music Compo: we decided to tighten the rules a bit to intensify the oldschool flavor. Therefore newschool tracker formats will not be allowed anymore. For a special visual experience during the compo we will show the pattern view of XMPlay during replay of the entries.
Loop Compo: the rules for the Loop Compo have been changed to allow our compo orgas to create a mix of all entries.
Remote Entries: you can't come to tUM, but still want to compete? Then grab your graphic or music entry and upload it via our remote entry upload form. But be fast: the deadline for remote entries of all categories is 2009-12-24 12:00:00 (GMT+1) regardless of the deadlines in the party timetable.
Network
Due to our main hall layout and the amount of table rows, we can't provide switches on every table. Therefore we encourage you to bring an own switch with you and share it with other sceners - 'cause we are family! We'll make sure that there will be at least one uplink on every row.
This year there won't be an official party wireless LAN. We may try to provide one, but as it didn't work out due to the many surrounding access points last year, we don't expect this to become better this year. So, don't forget to bring some LAN cables to wire you up.